Gerry Flynn - Managing Partner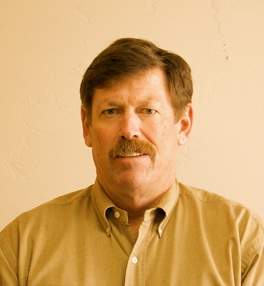 With over 25 years of real estate experience in resort communities, Gerry founded Polar Star with a unique approach to affordable housing. As CFO at Vail Resorts, Gerry was responsible for the development and management of extensive employee housing efforts. In cooperation with local municipalities and the State of Colorado, Gerry developed a non-profit financing structure that had not been used in Colorado previously. The 6320 structure has since become the preferred structure for affordable rental housing throughout the mountain resort communities. Gerry's esteemed integrity and professionalism have allowed him to successfully develop and sustain multi-family rental housing properties in the resort communities of Edwards, Beaver Creek, Avon, Eagle-Vail, Northstar, CA, Snowmass Village and these projects have continued to thrive in a very challenging time, market, and economy.
Priscilla Coffin - General Manager
In May of 2004, Priscilla moved back to Eagle County from Telluride, bringing with her nearly 30 years of management, development and finance experience to Polar Star at it's inception. Previously with Vail Resorts for 18 years, Priscilla developed budgeting and planning systems, and spent much of her time focused on systems implementation. Leaving Vail Resorts in 1998, she became Director of Finance at Booth Creek Ski Holdings, a ski resort operator. Now with Polar Star, Priscilla prides herself on providing people with the tools and the ability to make business decisions to create viable business opportunities within their own environments. Her consistently energetic, thorough, and comprehensive efforts on behalf of Polar Star's clients, help to continually propel the company as the leading affordable housing property management organization
Susan Christensen - HOA and Leasing Manager
Polar Star Properties welcomes Susan Christensen GRI to the management team for the Home Owners' Associations managed by Polar Star Properties. Susan has 31 years of real estate experience spanning all aspects of the industry including leasing, sales, management, and home owners' associations. Susan recently managed 75 vacation homes including short and long term rentals, custom home care, and real estate sales in Beaver Creek and throughout Eagle County. Susan places a strong emphasis on developing a strong working relationship with both home owners and vendors.